Government Agency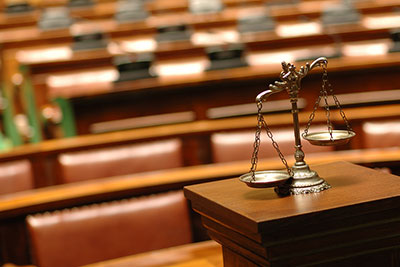 Unlike some law firms that only do work for or against government agencies, the Pierce Law Firm handles cases for individuals, elected officials and public entities.  We handle a wide range of issues unique to government agencies.  In addition to our Property Rights practice involving eminent domain, inverse condemnation, zoning and land use, our government practice includes: the Brown Act; the Public Records Act; conflict of interest issues; entitlements; development impact fees; administrative and traditional mandate; as well as disputes between public entities.
Litigation against the government or between government agencies is fraught with special rules, procedures and deadlines.  Additionally, disputes with public entities often involve political issues and increased media scrutiny.  We have successfully handled numerous cases involving public agencies, including bitterly contested cases between public agencies, in court, before administrative judges, through mediation and on appeal.
A quick note about writs:
Administrative Mandamus (CCP §1094.5) is used to review a final determination made as a result of a proceeding where: 1) a hearing is legally required; 2) evidence must be taken; and 3) discretion in the determination of facts is vested in the agency or body holding the hearing.  These are adjudicatory or quasi-judicial.
Traditional Mandamus (CCP §1085) is used to compel performance of a duty where: 1) the responding party has a duty; 2) the petitioner is beneficially interested; and 3) there is no other adequate remedy.  These are ministerial, administrative or legal duties to be performed.
Whether owners have disputes with government entities or neighboring owners, we are prepared to meet their needs.
Our eminent domain practice overlaps with our property rights and government work; however, because eminent domain comprises 90% of our practice.
Mediation, arbitration and negotiation are almost always the most cost effective and expedient method to resolve disputes.